The Federation Files Series
EPISODE 0
"EXTRACTION"
Release Date: December 30, 2017
Although this is the 3rd episode in the Federation Files, it is actually the prequel to episode #1, "His Name is Mudd". This vignette introduces then Commander McCann who, we discover is on a secret undercover mission infiltrating behind enemy lines trying to gather Romulan secrets for the Federation. This episode also introduces the USS Nikita, Captain Randal, crew and the special Maco team sent out on a rescue mission to find and recover Commander McCann.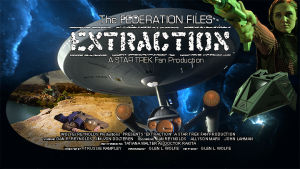 EPISODE 1
"HIS NAME IS MUDD"
Release Date: October 13, 2016
A Star Trek fan production based on the original series episode, Mudd's Women which aired 50 years ago, October 13, 1966. In this episode, The Federation Files, "My Name is Mudd", Harcort "Harry" Fenton Mudd joins the star ship U.S.S. Constitution and its crew with Captain Charles McCain. In typical Mudd fashion, nothing goes smoothly on this mission to rescue Mudd's son and friend who have been hijacked by a race who are not in the current Starfleet data base.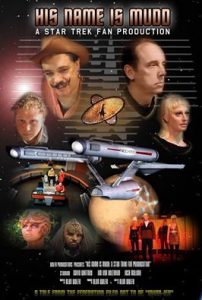 EPISODE 2
"WALKING BEAR, RUNNING WOLF"
Release Date: July 2017
Episode #2 of The Federation Files, "Walking Bear, Running Wolf". A Star Trek fan production based on the original series timeline. Lieutenant Dawson Walking Bear, who was first featured in Star Trek, The Animated Series, is featured in this episode where he begins to see visions of a wolf roaming the USS Enterprise corridors. Dr. McCoy has no explanation medically for Walking Bear's hallucinations but says there may be a correlation between his and his mother's 30th birthday who was lost on a deep space scouting mission. The suspense heightens when Walking Bear is confronted by the unexplained on his next away mission. Another 'come to life' character from the animated series, the cat-like alien, M'Ress.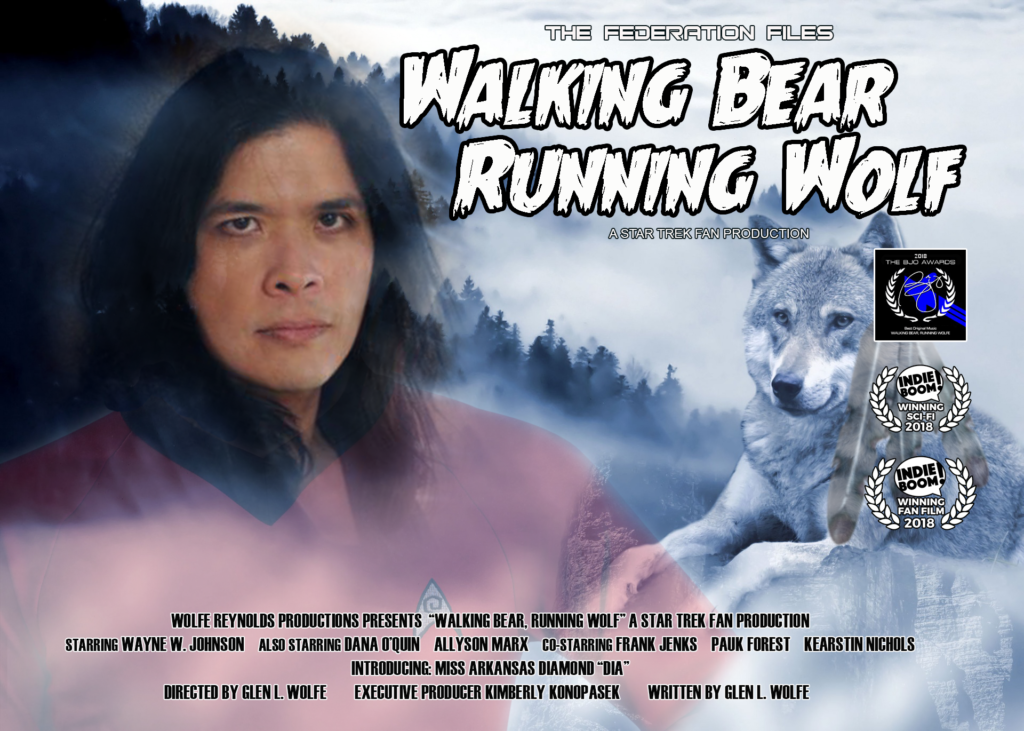 EPISODE 3
"GALAXY HOPPER"
Release Date: December 28, 2018
The USS Lexington is on a mapping mission just outside the Galactic Rim when they discover a floating, unidentifiable metallic object of unknown origin. Beaming it aboard disables power to the ships engines and the crew tries frantically to get the engines operational before they drift into the rim. A science team is trying to learn more about the 'Droid', it's origin and any data it may hold. The clock is ticking for the Lexington as it drifts dangerously close to the Galactic Rim. Will they survive in time and will this unknown 'droid' play an important part in their ultimate fate?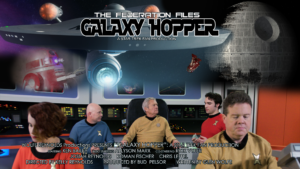 The Federation Files Animated Series
Original Audio by Peter Pan Records. Go Animate! by Glen L. Wolfe
Star Trek and all related marks, logos and characters are solely owned by CBS Studios Inc. The videos, the promotion thereof, and/or any other materials created by Star Trek Fan Films are not endorsed by, sponsored by, nor affiliated with CBS, Paramount Pictures, or any other Star Trek.
"A Mirror for Futility"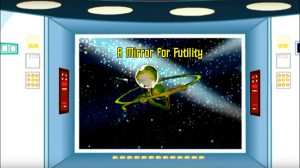 "Time Stealer"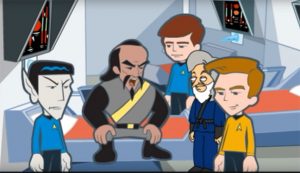 "Robot Masters"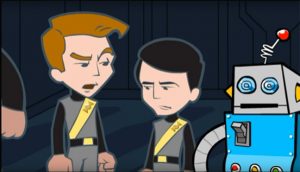 "To Starve a Fleaver"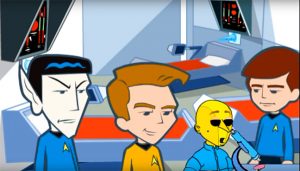 "Logistics of Stampede"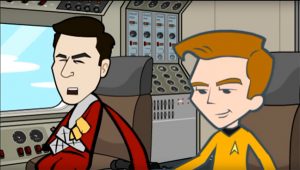 "In Vino Veritas"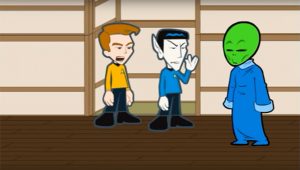 "Crier in the Emptiness"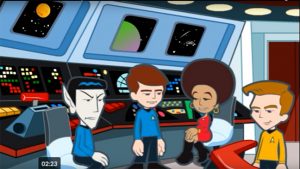 "Passage"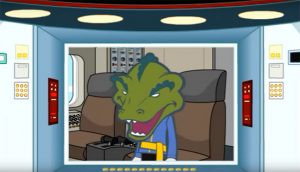 "Human Factor"