Federation Files Updates
Many things are happening this month.  As a lot of you know, we at The Federation Files are also associated and own Starbase Studios (http://www.starbasestudios.net).   Starbase Studios recently was relocated and now in the middle of reconstruction of all of the Star Trek Constitution Class set pieces.  That construction is slated to end just in time for several other fan film productions on our production calendar.
Overseeing these sets and having full access for our personal episodes is an extreme benefit.  So, here is what we are announcing for the next 2 episodes installments of The Federation Files:
Walking Bear, Running Wolf is a story about Walking Bear from the Starship Enterprise who believes he is having hallucinations of a wolf roaming the Enterprise corridors that no one else can see.  Principle photography is scheduled for April 15th.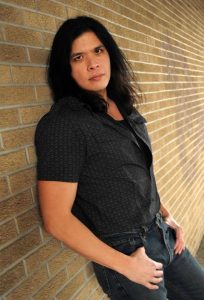 Wayne Johnson will be reprising his role as Ensign Dawson Walking Bear.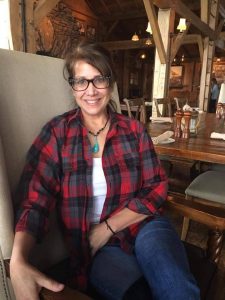 Dana Owen O'Quin stars as Walking Bears mother who went missing on a scout exploratory mission.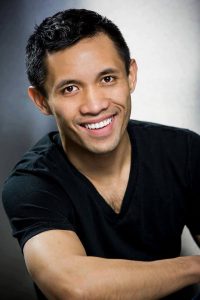 Stephen Janousek as Sulu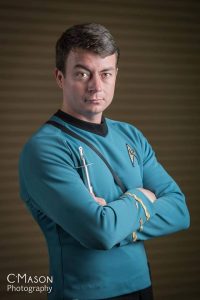 And Frank Jenks has signed on to play Dr. Leonard "Bones" McCoy.
UPDATE ON DOPPELGANGER
Doppleganger, which was to be episode 2 of The Federation Files, being a longer episode (using the new 2 part clause in CBS' episode guidelines) will commence shoot following the end of "Walking Bear, Running Wolf".
Please visit out Facebook pages,
The Federation Files
and
Starbase Studios
to join our communities, connect with others and to learn more about Star Trek fan film productions.
Mission
The ongoing mission of The Federation Files is to bring Star Trek fans together to create, produce and enjoy the meaning of Star Trek with the process of fan-film productions. This is the place for the combining of the love of the original Star Trek TV series with the love for the creative art of movie-making.
OUR TEAM
Our team is made up of Star Trek filmmakers , actors and production people from all corners of the globe.
GLEN L. WOLFE
EXECUTIVE PRODUCER, SCREENWRITER, PROP MAKER, DIRECTOR, ACTOR
Glen is as rare as they come. His love and fascination with Star Trek, coupled with his innate abilities for making both hand props and full size Star Trek replica set pieces makes him a valuable team member when it comes to conception, producing and releasing Star Trek fan films. Glen has work on many Star Trek fan films such as Star Trek: Temporal Anomaly (2015), Star Trek Secret Voyage: Rise of the Gongdea (2014) and Star Trek: Horizon. His latest project is, The Federation Files with the first episodic release entitled, "His Name is Mudd"
DAN R. REYNOLDS
DIRECTOR OF PHOTOGRAPHY, SOUND ENGINEER/DESIGN, POST PRODUCTION SUPERVISOR, SPECIAL EFFECTS
Dan has been creating and producing video for more than 25 years. He owns 2 TV stations and is proficient with all aspects of post-production. Also an avid lover of Star Trek and has worked on several Star Trek fan films.
ABOUT
The Federation Files
The Federation Files is a fan-based film group making Star Trek original series episodes for Star Trek fans. Each episode branches out past the Starship Enterprise to feature stories from the Memory Alpha database. These stories are told from different perspectives including other Starship captains, colonists, deep space explorers and all try and capture the essence of the original Star Trek TV series, The Federation Files Facebook page is a place for those who love Star Trek and love making independent films based around the back drop of Star Trek and the many stories yet to be told. The studios include a 5400 square feet and houses many identical sets, props and wardrobe from the original series. It is a place for aspiring filmmakers to come along with producers, crew personnel, actors, writers and others who want to be a part of an intensive event recreating and contributing to Star Trek history. CBS™, the owner of Star Trek and the guidelines set forth for fan film producers is part of the mission of The Federation Files.
Personal Info
1226 Commerce Drive Mtn Home, Arkansas 72601