Federation Files Updates
Unable to display Facebook posts.
Show error
Error: Error validating application. Application has been deleted.
Type: OAuthException
Code: 190
Please refer to our
Error Message Reference
.
Mission
The ongoing mission of The Federation Files is to continue creating Star Trek by writing, producing and furthering the feel and essence of the original series with stories that reflect and parallel what those original stories meant and the messages that were told in the 1966-1969 season. Sure, as with dreaming and writing new stories, we hope to always be going in a direction that will be embraced as accurate to the original themes of the original series episodes. This is the place for the combining of the love of the original Star Trek TV series with the love for the creative art of movie making.
GALLERY
Behind the Scenes on "The Equinox Effect"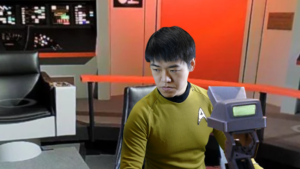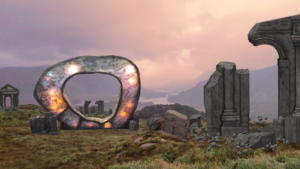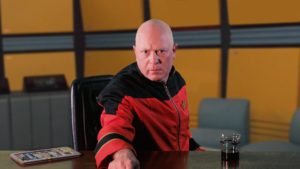 Behind the Scenes on "Galaxy Hopper"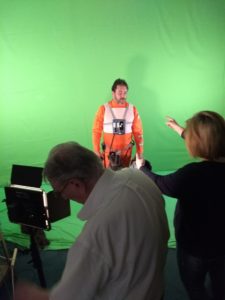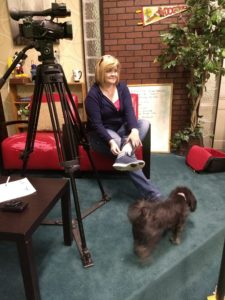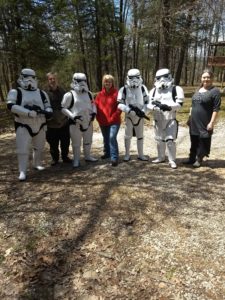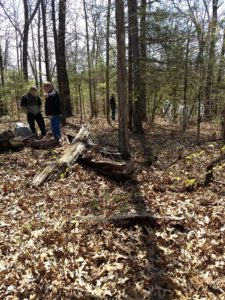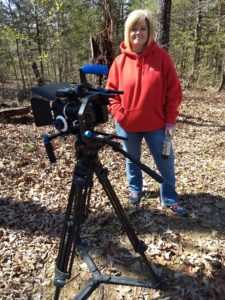 Behind the Scenes on "Extraction"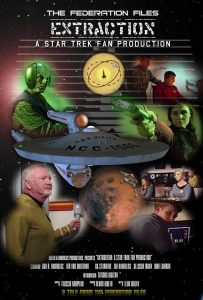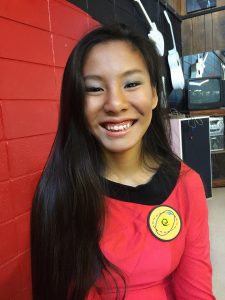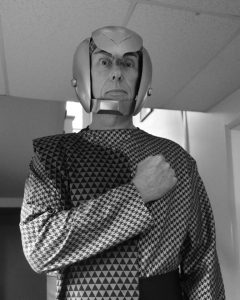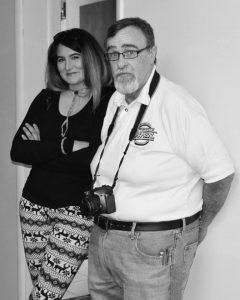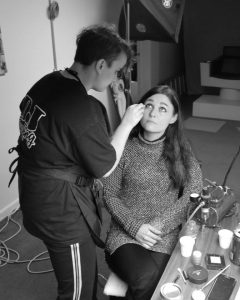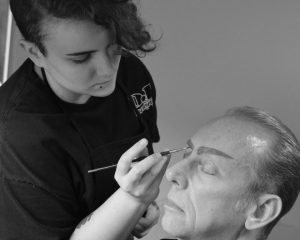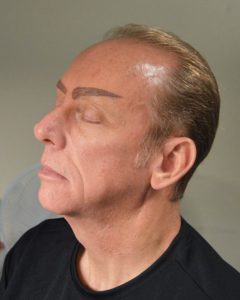 BTS on "Walking Bear, Running Wolf" at Starbase Studios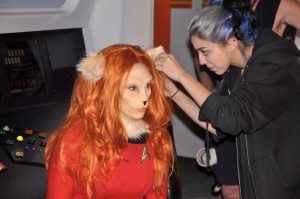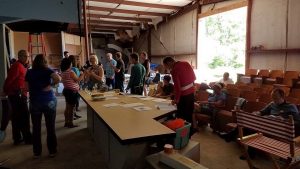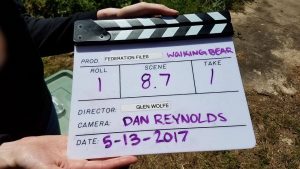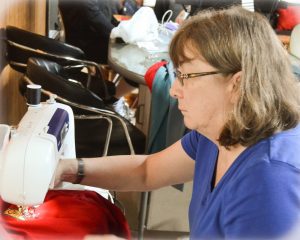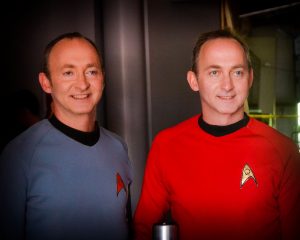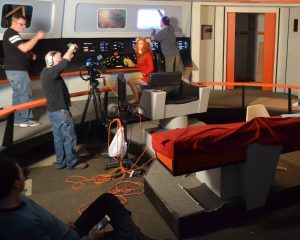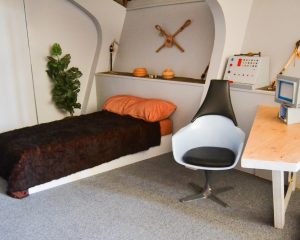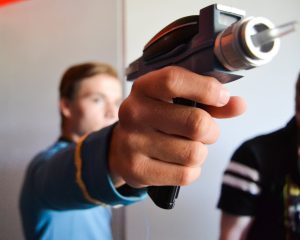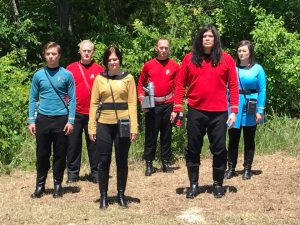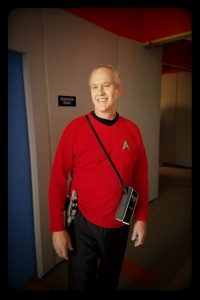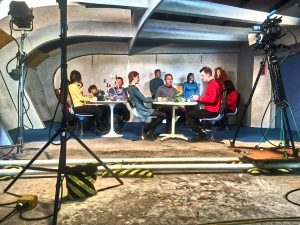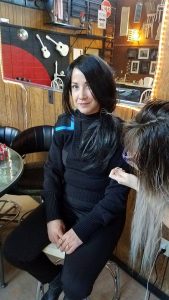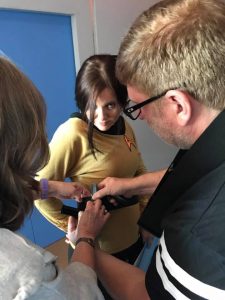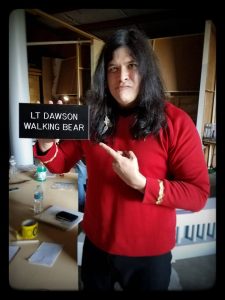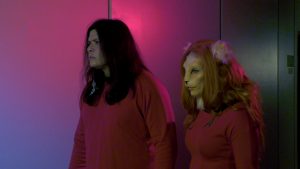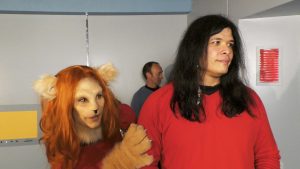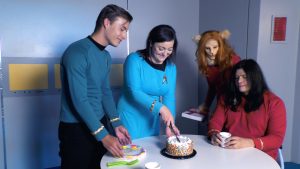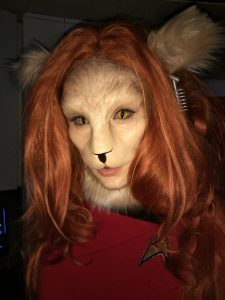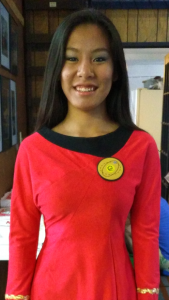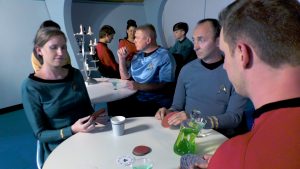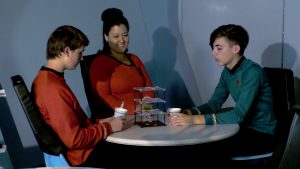 OUR TEAM
Our team is made up of Star Trek filmmakers , actors and production people from all corners of the globe.
GLEN L. WOLFE
EXECUTIVE PRODUCER, SCREENWRITER, PROP MAKER, DIRECTOR, ACTOR
Glen is as rare as they come. His love and fascination with Star Trek, coupled with his innate abilities for making both hand props and full size Star Trek replica set pieces makes him a valuable team member when it comes to conception, producing and releasing Star Trek fan films. Glen has work on many Star Trek fan films such as Star Trek: Temporal Anomaly (2015), Star Trek Secret Voyage: Rise of the Gongdea (2014) and Star Trek: Horizon. His latest project is, The Federation Files with the first episodic release entitled, "His Name is Mudd"
DAN R. REYNOLDS
DIRECTOR OF PHOTOGRAPHY, SOUND ENGINEER/DESIGN, POST PRODUCTION SUPERVISOR, SPECIAL EFFECTS
Dan has been creating and producing video for more than 25 years. He owns 2 TV stations and is proficient with all aspects of post-production. Also an avid lover of Star Trek and has worked on several Star Trek fan films.
ABOUT
The Federation Files
The Federation Files is a fan-based film group making Star Trek original series episodes for Star Trek fans. Each episode branches out past the Starship Enterprise to feature stories from the Memory Alpha database. These stories are told from different perspectives including other Starship captains, colonists, deep space explorers and all try and capture the essence of the original Star Trek TV series. The Federation Files Facebook page (thefederationfiles) is a place for those who love Star Trek and love making independent films based around the back drop of Star Trek and the many stories yet to be told. WARP Studios is where we house many of the identical sets, props and wardrobe recreated from the original series. It is a place for aspiring filmmakers to come and, along with producers, crew personnel, actors, writers and others who want to be a part of an intensive event recreating and contributing to Star Trek history. CBS™, the owner of Star Trek and the guidelines set forth for fan film producers is part of the mission of The Federation Files.
Personal Info
  400 S. Sycamore Street * Harrison, AR 72601
EPISODES
The Federation Files Series
EPISODE 0
"EXTRACTION"
Release Date: December 30, 2017
Although this is the 3rd episode in the Federation Files, it is actually the prequel to episode #1, "His Name is Mudd".   This vignette introduces then Commander McCann who, we discover is on a secret undercover mission infiltrating behind enemy lines trying to gather Romulan secrets for the Federation.  This episode also introduces the USS Nikita, Captain Randal, crew and the special Maco team sent out on a rescue mission to find and recover Commander McCann.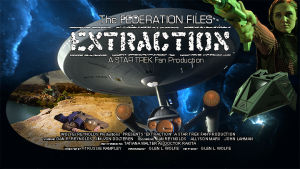 EPISODE 1
"HIS NAME IS MUDD"
Release Date: October 13, 2016
A Star Trek fan production based on the original series episode, Mudd's Women which aired 50 years ago, October 13, 1966. In this episode, The Federation Files, "My Name is Mudd", Harcort "Harry" Fenton Mudd joins the star ship U.S.S. Constitution and its crew with Captain Charles McCain. In typical Mudd fashion, nothing goes smoothly on this mission to rescue Mudd's son and friend who have been hijacked by a race who are not in the current Starfleet data base.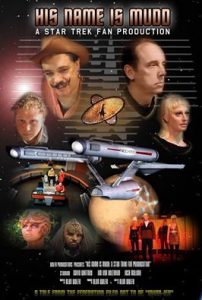 EPISODE 2
"WALKING BEAR, RUNNING WOLF"
Release Date: July 2017
Episode #2 of The Federation Files, "Walking Bear, Running Wolf". A Star Trek fan production based on the original series timeline. Lieutenant Dawson Walking Bear, who was first featured in Star Trek, The Animated Series, is featured in this episode where he begins to see visions of a wolf roaming the USS Enterprise corridors. Dr. McCoy has no explanation medically for Walking Bear's hallucinations but says there may be a correlation between his and his mother's 30th birthday who was lost on a deep space scouting mission. The suspense heightens when Walking Bear is confronted by the unexplained on his next away mission. Another 'come to life' character from the animated series, the cat-like alien, M'Ress.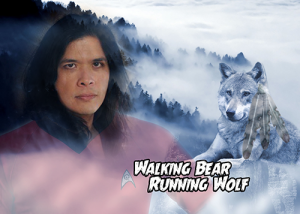 The Federation Files Animated Series
Original Audio by Peter Pan Records. Go Animate! by Glen L. Wolfe
Star Trek and all related marks, logos and characters are solely owned by CBS Studios Inc. The videos, the promotion thereof, and/or any other materials created by Star Trek Fan Films are not endorsed by, sponsored by, nor affiliated with CBS, Paramount Pictures, or any other Star Trek.
"A Mirror for Futility"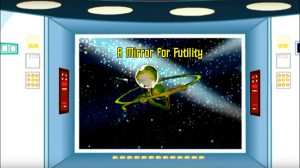 "Time Stealer"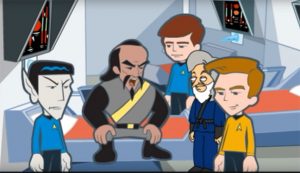 "Robot Masters"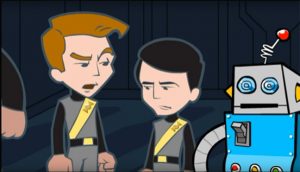 "To Starve a Fleaver"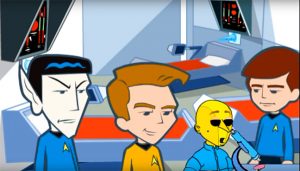 "Logistics of Stampede"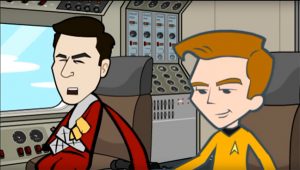 "In Vino Veritas"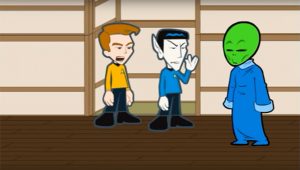 "Crier in the Emptiness"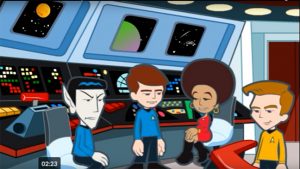 "Passage"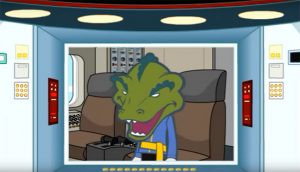 "Human Factor"